(CNN) -- Nelson Mandela's willingness to forgive and forget helped peacefully end an era of white domination in his native South Africa. But as news of his death spread, mourners there and around the world professed that he, himself, would never be forgotten.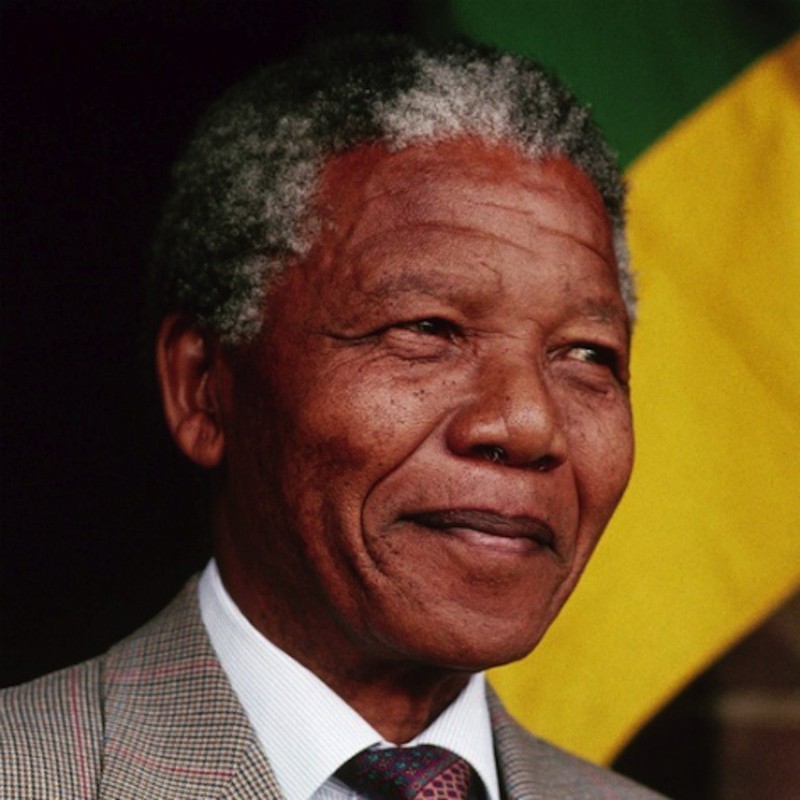 "Mandela's biggest legacy ... was his remarkable lack of bitterness and the way he did not only talk about reconciliation, but he made reconciliation happen in South Africa," said F.W. de Klerk, South Africa's last white president before giving way to Mandela, the country's first black leader.
South Africa's current leader announced late Thursday that, after years suffering from health ailments, the man known widely by his clan name of Madiba died at 8:50 p.m. (1:50 p.m. ET) surrounded by family.
He was 95.
"He is now resting. He is now at peace," President Jacob Zuma said late Thursday. "Our nation has lost its greatest son. Our people have lost a father."
Not surprisingly, many people suggested Mandela's passing should be on our list of global events. The GCP event was set for 24 hours, beginning almost an hour before his death, with a time period modeled on Ted Kennedy, Michael Jackson, and similar to Pope John. The result is Chisquare 87332.851 on 86400 df, for p = 0.013 and Z = 2.238.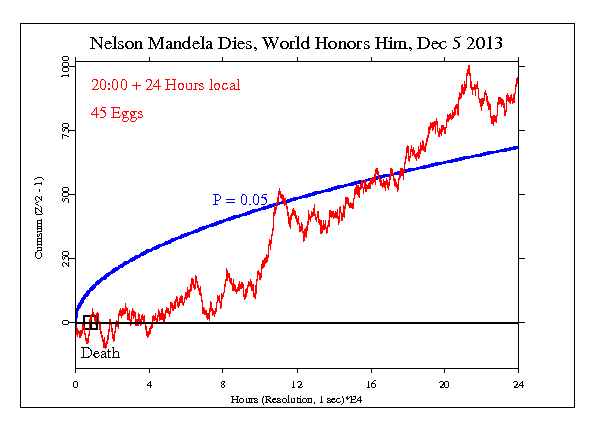 It is interesting to look at the 24 hour graph of the GCP DOT excursions for late Dec 5 to Dec 6. It shows a large proportion of orange and red, indicating high coherence or correlation on an ongoing average basis. This is consonant with the persistent positive deviation in the formal analysis.

It is important to keep in mind that we have only a tiny statistical effect, so that it is always hard to distinguish signal from noise. This means that every "success" might be largely driven by chance, and every "null" might include a real signal overwhelmed by noise. In the long run, a real effect can be identified only by patiently accumulating replications of similar analyses.